This Spring 2020 I will be teaching a course on 'Printed Media in a Digital Age' for CIEE (the Council on International Educational Exchange), a US-based non-profit study abroad and intercultural exchange organisation (see the 2020 Study Abroad Europe Semester programs catalogue [PDF]). The course description notes:
Journalism is an evolving industry with multimedia platforms encompassing growing interplays between print and image by utilizing contemporary digital mediums. The development of digital technology has led to a transformation in news production and dissemination. In terms of production, we have witnessed a fundamental shift towards visual story-telling. These changes have created both new opportunities and challenges for journalists and the news industry at large. This course provides students with opportunities to explore these opportunities and challenges underpinned by communication and social semiotic theories. To do this, they will develop a multimedia storytelling package using converging mediums.

CIEE course description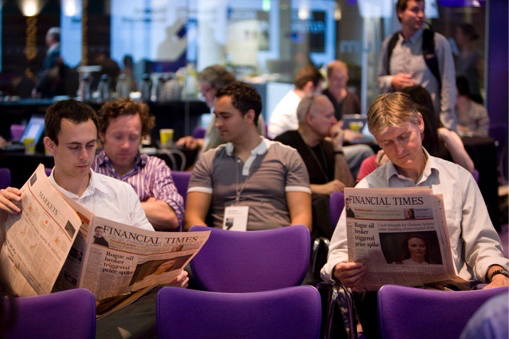 The course takes place over six weeks with two sessions per week, and three 'co-curricular' visits. The co-curriculars include touring the Information Age gallery at the Science Museum; a session at 'slow journalism' startup Tortoise Media; and a visit to BBC News.
The students will be required to produce four pieces of work for assessment, including:
Reports on local news events using smartphone photography, with news snippets; 
An analysis of a current global news event and comparison with a similar social event or issue from the previous decade; 
Creation of a multi-platform news packages reporting on a sports talent from a sporting event, including a written element; 
An analysis of a series of images on a contemporary global issue and comparing the way images of the same event are used in their home country
As well as educating the students about theories of media analysis and approaches to transmedia journalism, I hope the course will equip them to be better 'citizen journalists' and to be able to critically – but not cynically – engage with the media. 
---
46-47 Russell Square, Holborn, London WC1B 4JP, UK