I'm so excited! In February 2017 the Royal Academy of Arts opens
Revolution: Russian Art 1917–1932
, focusing on the 15-year period between 1917 and 1932, when the Stalinist Thermidor and socialist realism finally took hold. The RA describes it as a period 'when possibilities seemed limitless and Russian art flourished across every medium'. The show will include photography, sculpture, filmmaking, and propaganda posters from 'a golden era for graphic design'. It will also include a full-scale recreation of an apartment designed for communal living.
It's still under-appreciated how influential this period has been on contemporary culture, design and architecture, and the connection between the ground-breaking creative work and the social and political changes being fomented in Russia. I often reflect on this in our era in which every modern social change is called a 'colour' revolution, or a Spring, and wonder whether – if they are such – there will be a concomitant flowering of creativity, as reflection of and catalyst to those changes. And in our age of obsession with visual culture – exemplified by
the new Blavatnik Building at Tate Modern
– I question whether this culture is really helping us to reflect, and transform our consciousness, or whether it's role is more conservative and primarily social.
In a more contemporary frame, we need to understand whether we are realising the potential of our 'new media' of digital and networked platforms or whether – as my colleague 
Gillian Crampton Smith
remarked many years back – we are waiting for an 'Eisenstein moment'. Or perhaps the potential of our new media will only be realised in conjunction with more profound social and political change.
Are waiting for an 'Eisenstein moment' in digital creativity? – Gillian Crampton Smith
In the last year I've enquired around a few cultural institutions as to whether they were planning any exhibitions or events around the anniversary of the Russian Revolution and not found anything. Hence my excitement. As well as allowing people to appreciate the radicalism of this period and the work produced during it, such a show might be a jumping-off point for debating some of these questions and putting the phenomena of social, political and cultural change in their appropriate context. Who would like to discuss programming such activities? And who would be approached to support them financially and otherwise?
https://twitter.com/Nico_Macdonald/status/753535343220125696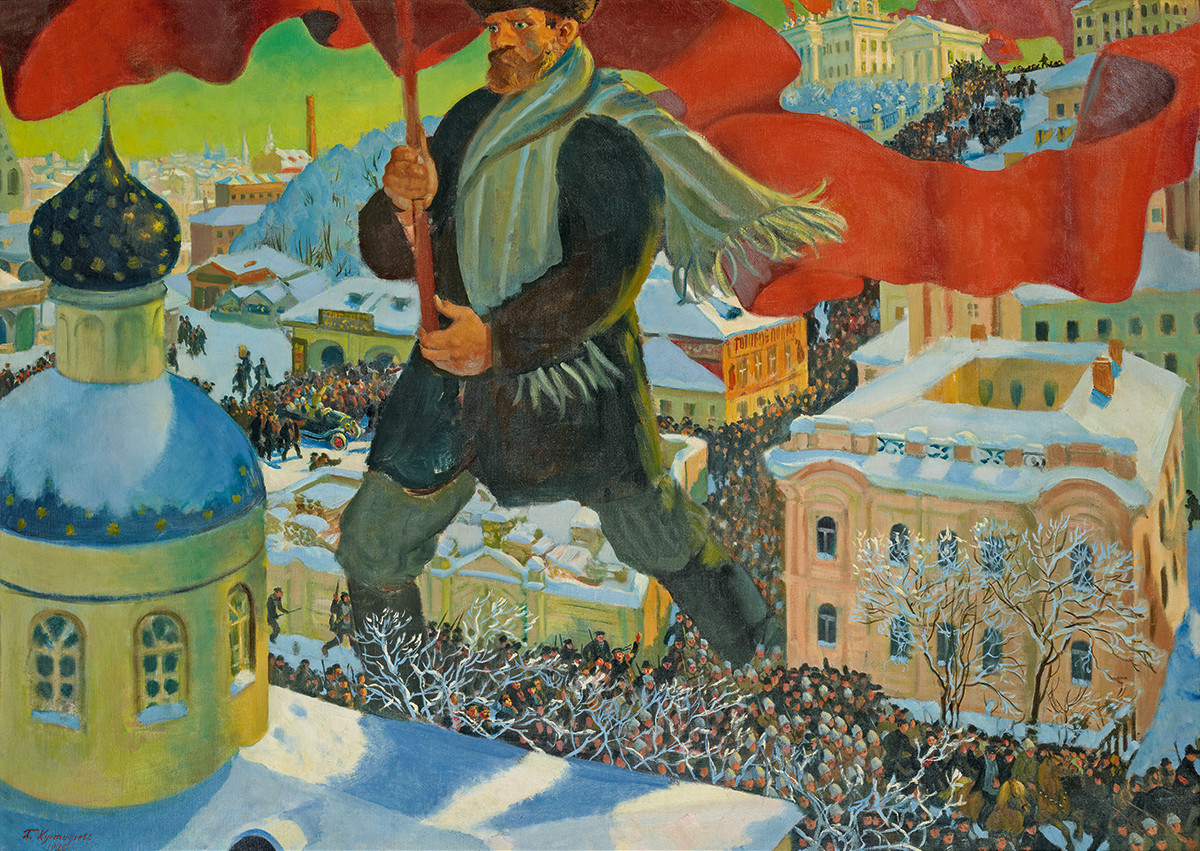 Burlington House, Piccadilly, Mayfair, London W1J 0BD, UK