Overview
The Designing the Future of Technology project is researching what we can learn from the recent past about how creativity and engineering come together to create new possibilities and economic and social value.
The project would lead to the creation of various resources which might include an exhibition, a video library of interviews, a publication (digital and/or printed), and a symposium or conference.
I am hoping the project would facilitate a better understanding of how design can engage with new areas of innovation, as well as inspire people about the role of design in industry and society.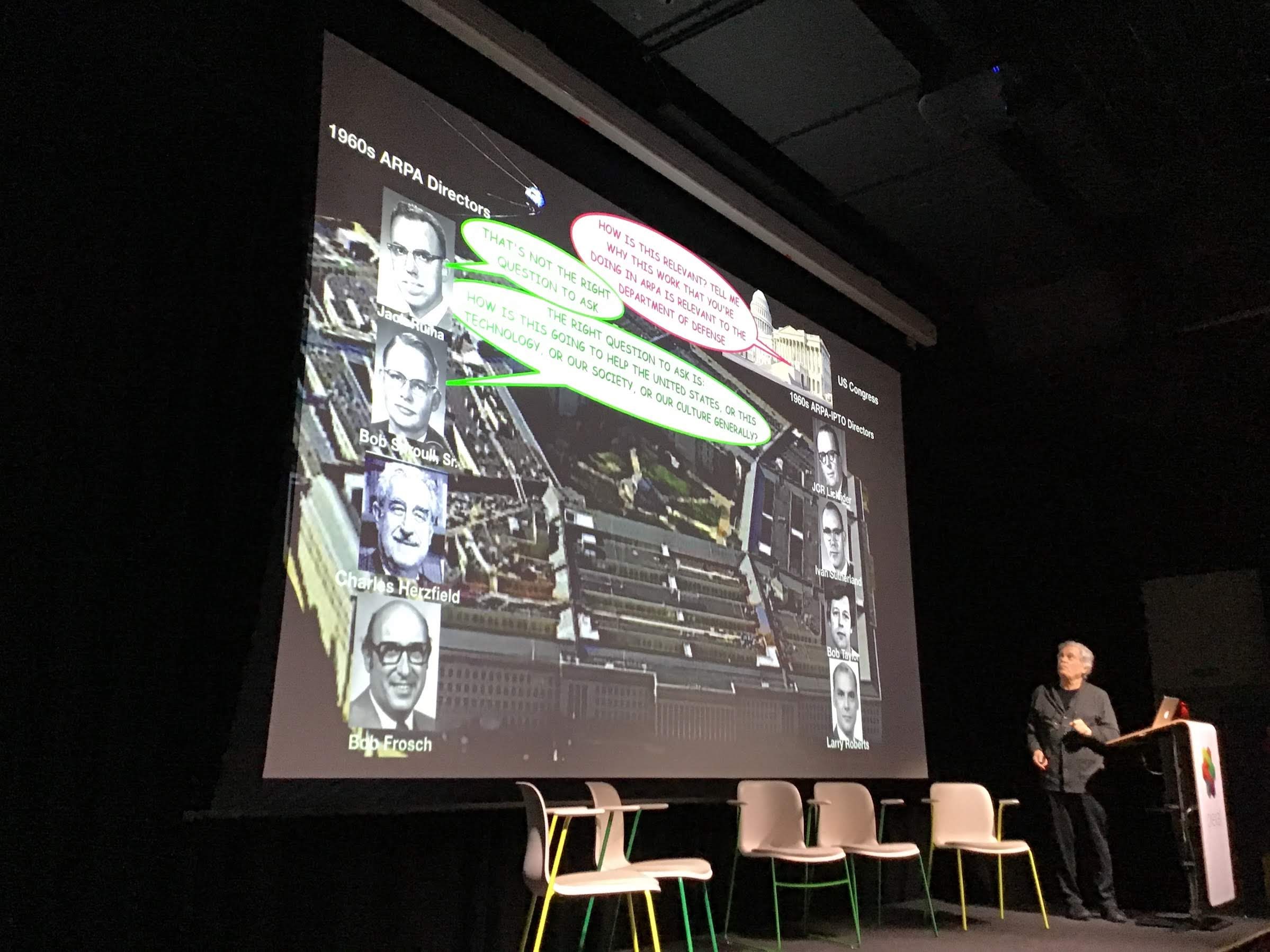 Proposal
What's the situation 
In the last 25 years design has been revolutionised as it has engaged with the digital networked world, and design has revolutionised the world, making the digital networks accessible and useful to all. 
Without an intelligent approach to design, focused on the needs and aspirations of real people, the potential of the digital network – from search to publishing, broadcast to social media, commerce to finance, business innovation to the networked home – could not have been realised. 
Why does something need to be done?
The digital transformation of the UK economy and society has been remarkable and much of this has been driven by the creative side of the digitally-oriented sector, and the creation of products and services which people want to and are able to use. 
The British economy needs to orientate itself to move into a new phase of R&D, innovation and product and service development around both digital technologies and also nascent areas of technological innovation.
Where can we make gains? 
One of the UK's strength in this kind of activity will always tend to be at the confluence of creativity and engineering, design and technology, rather than the US model of fundamental technological development and commercialisation; Sweden, Finland, France and Germany's focus on B2B infrastructure; China's approach of integration, manufacturing and scaling; or Taiwan and South Korea's of capital goods manufacturing and consumer rollout; or Japan's around enabling other industries and pioneering future technologies. 
London — and the UK — is great at nurturing such talents. Programmes such as Imperial College London and the Royal College of Art's joint Innovation Design Engineering masters, the Industrial Design and Technology BA at Brunel, and the postgraduate Material Futures programme at Central Saint Martins have produced scores of broad-thinking, inspired and entrepreneurial students.
What am I proposing
We want to celebrate these achievements, highlight excellence in design innovation, understand its value to business and society, and look forward to the challenges for the next 25 years of design innovation around networked products, connected environments, smart infrastructure, enhanced reality, intelligent industry and agriculture, and data-enabled everything. 
What progress have we made? What lessons have we learned about what facilitates innovation and progress in design? Who are the pioneers we should celebrate? And what are the key agenda items for the future of design (around digital or beyond)?
Some of the areas this proposal will cover include:
Engaging with academia

Creating a public archive of innovative design work

A popup exhibition

Special issue of a publication

Commission a book

An online exhibition

A museum exhibition

Build a visual map

A documentary 
Why is it unique? 
There have been no broad public attempts to understand how creativity and technology have come together in the UK to create new products and services; innovations and new industries; jobs, growth and wealth. 
After a decade of low growth after the financial crash of 2008, and the economic and societal impact of the Coronavirus pandemic and lockdowns, we need more than ever to focus on realising more of the economic and societal benefits of creative technology and the engagement of design and engineering.
Get involved
If you would like to learn more about the project, and perhaps get involved, do contact me via the form, or email me.